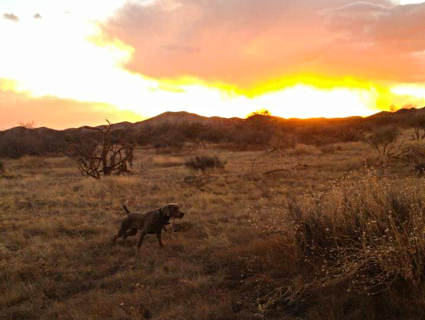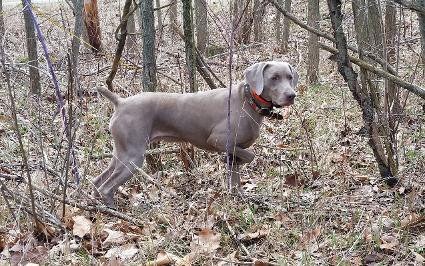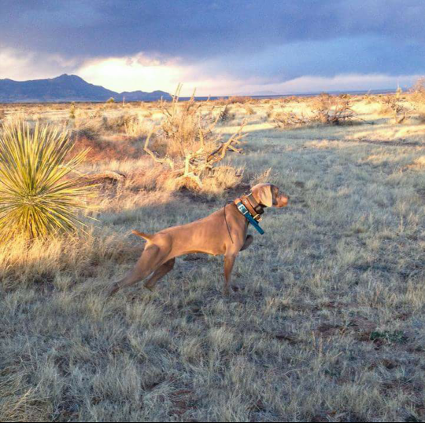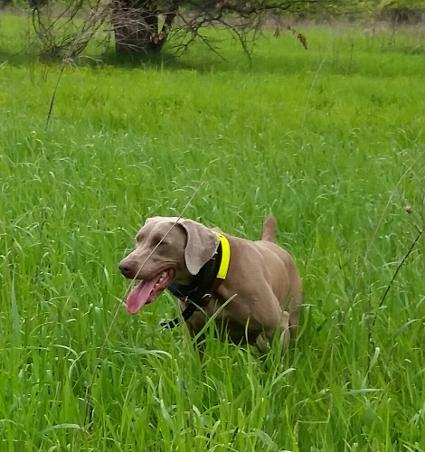 "Palimar N Jax's Hot Stuff NSD"
(2xNAFC FC AFC Questfound's Bottle Rocket x Palimar's HRH Wigglebutt SH, NSD, NRD)
12/25/12
(Field Pointed)
Brisance (Bri) is one of only 3 pups out of "Rocket". She and her sisters, Mya and Penny, are also our last pups (2nd litter) out of Murphy.
Bri is a happy-go-lucky gal with personality to burn. She showed promise as a trial dog early on and was given the chance to excel with handlers Diane Vater and Chuck Cooper. Bri earned her puppy and derby points fairly early, as well as national recognition as a WCA Top Ten Derby Dog with placements in both the WCA Western Puppy Classic and WCA Eastern Derby Classic. Her training was finished out after a season and she began competing in broke dog stakes by the age of 2.
Bri's strengths include a very long nose and super strong pointing instinct. Overall, she hunts a medium to large gun dog pattern and uses ground wisely. As a personal hunter, she never fails to fill the plate. Always eager to please, Bri tackles new obstacles with enthusiasm and 110% effort, making her a joy to handle. She is as honest as they come and will do anything to please.
Her favorite place in the house is either on your lap, armrest or pillow. Add a blanket to burrow into and this cuddle bug is happy! Her goofy smile and "woo-wooing" never fail to bring joy to the house.
As a family, we are on break from competitions right now. We do look forward to casual eventing over the next few years before returning.