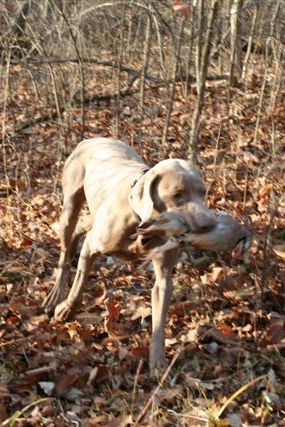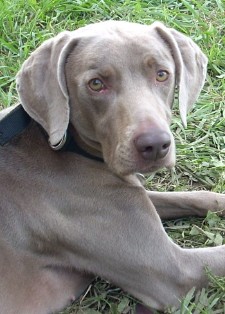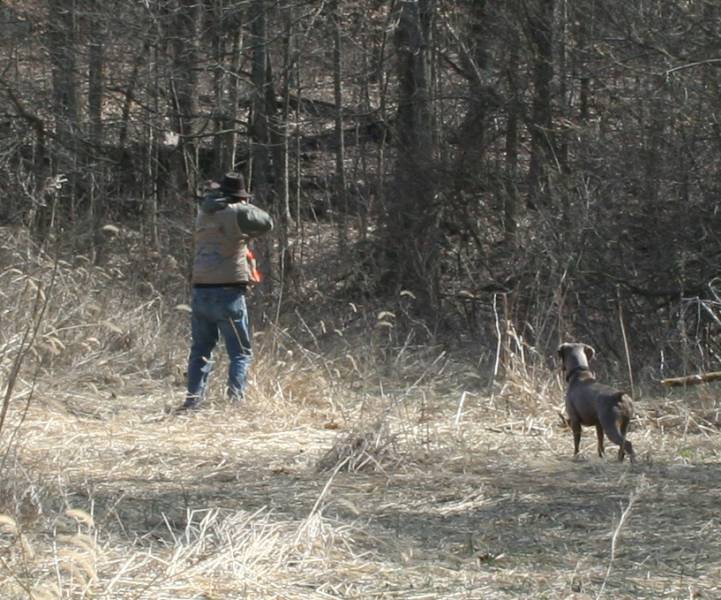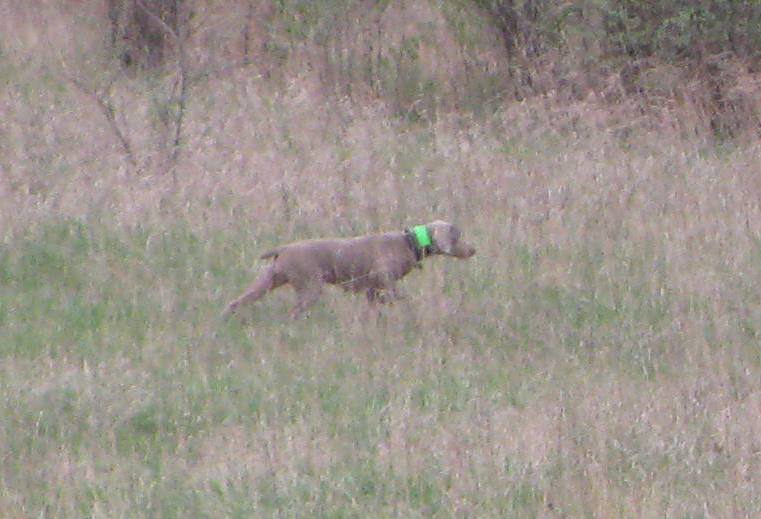 Palimar's HRH Wigglebutt, SH, NRD
"Murphy"
4/3/03
Murphy is a conundrum of a dog. Her sweet loving personality and biddable temperament is countered by her stubbornness and habit of making mischief. Thats why we love her.
Our hotdog eating champion started her broke dog career later in life and has proven to be quite the character afield. She is honest as all get out but every once in a while, in true Weimaraner fashion, she likes to check to see if you are still paying attention. It has been said that if you don't mind being embarrassed, get a Weim. Well apparently Murphy has taken that statement to heart, often putting down incredible runs just to disqualify herself in the last minute of the brace.
Her antics have been published by professional bird dog trainer and column author Dick Dunnuck in the Indiana Gad-a-bout. When she is on her game, Murph is excellent, but when "Murphy's Law" is at work, we are all in for a show.
Aside from being a bang up bird dog, Murphy is a loving, devoted companion who loves her cardboard and being a couch potato. Visitors love Murphy and we often get compliments on her adorable personality.