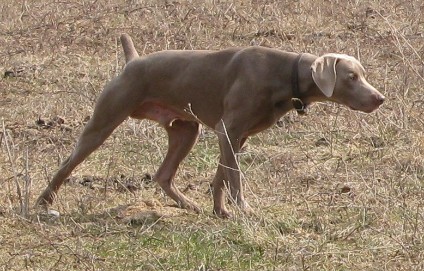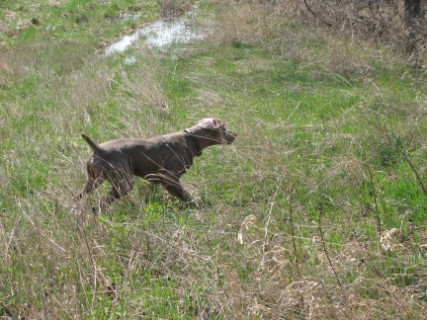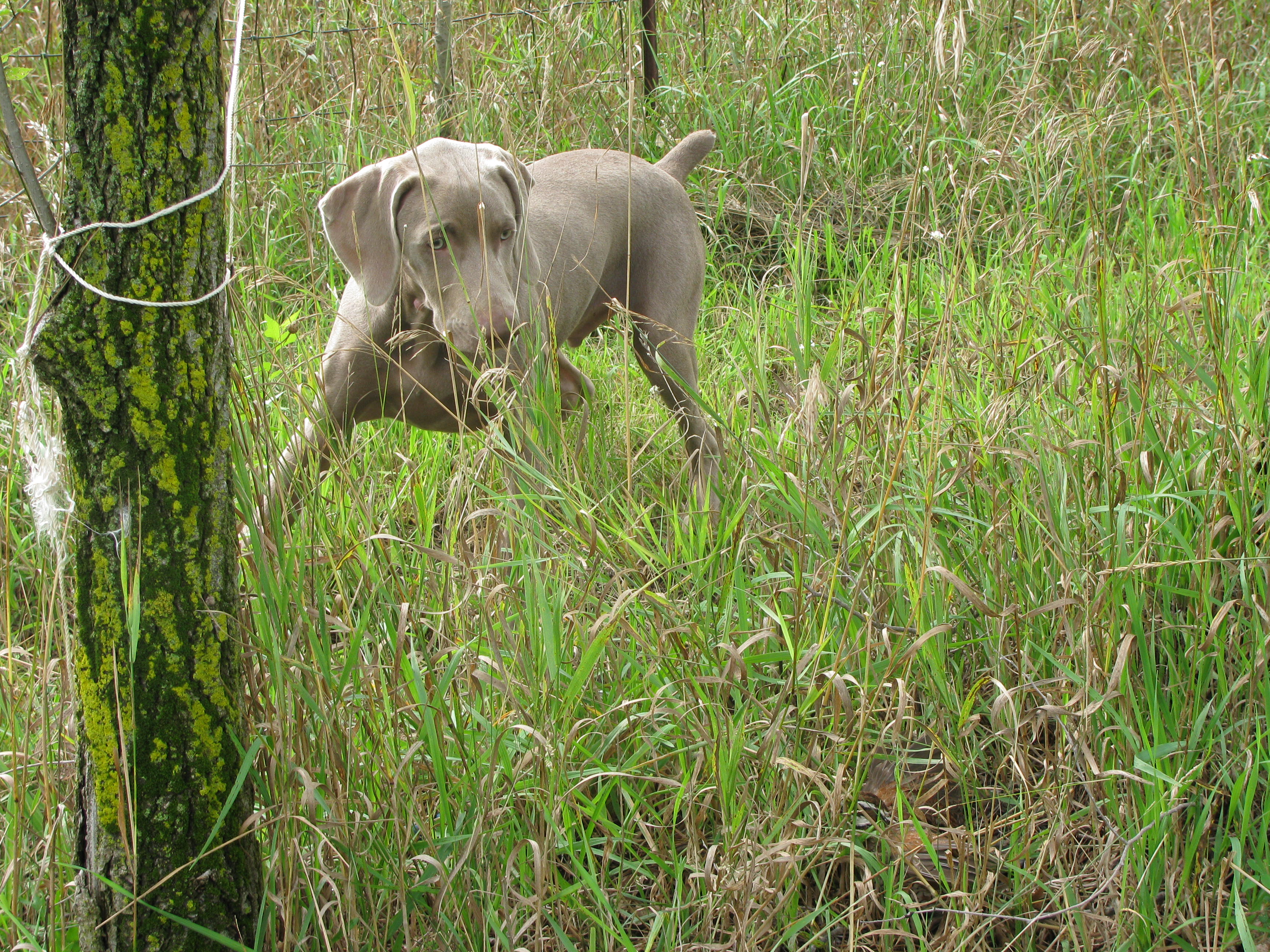 Int. PCH/ Nat. PCH / UKC GRCH Palimar's Murphys Law Enforcer, JH, NSD, NRD, TAN (AKC Show Major Pointed)
"Gibbs"
3/31/09
This boy was chosen for two reasons: his adorable expression and his love for water. Ever since he could walk Gibbs has been in water. Between the water bowl, snatching the hose from the kiddie pool and diving into the lake, this boy was made for water.
Added to this are his keen use of his nose, his intensity on point and his intelligence. At 6 months old, Gibbs beat his older and more experienced brace mate Liberty to 2 solid finds, having her honor his point while we worked both birds. We were on our way back in when we came around the bend to discover Liberty locked on point with the pup solidly backing - naturally! We turned to each other, searching for our cell phones to take a picture, but unfortunately Murphy's Law was at work.

Gibbs has multiple Puppy and Derby placements (mostly following his sister Corky) and is beginning his training to become a finished gun dog. He has successfully completed basic obedience class and, when he wasn't too busy being the class clown, was often called upon to be a demonstration dog. A goof ball, Gibbs often rolled around on the floor trying to entice his classmates to play. It seems the only time we will see his business side is when he is on birds.
It was out of curiosity more than purpose that we first evaluated his conformation. We liked what we saw. On a whim, we entered an International Dog Show to see how well he would hold up. Gibbs walked away with his International and National Puppy Championships and a Reserve Best Bred By Exhibitor in Show award!
Gibbs continues to amaze us! Just recently went on to finish his UKC Grand Championship with a Best of Breed win over our previously undefeated Liberty AND a Group 2nd Placement!
Gibbs finished his Junior Hunter title flawlessly, earning a qualifying score every time he ran! He finished with a bang on March 25th, 2012 earning PERFECT SCORES in every category! He is truly a hunting machine and we are looking forward to finishing work and future events!